Happy Black History Month!
In the spirit of celebrating all things black and embracing sistahood I've decided to share with you all a few of my favorite Black Owned Businesses for the month of February.
Support A Sista was started by YouTuber Toni Daley. She noticed the lack of support for Black owned businesses. She posted her first Sista owned haul in 2011 and has grown to now have a website that includes various Black Owned Businesses.
Every Friday, I will share another organization that I have come to love and stay tuned for the end of the month because there will be a giveaway with products from every company along with a few other goodies.
First up is OrganitudeLLC who is an Etsy based natural hair shop.
Organitude LLC was founded in Orange Park, FL in 2012. It sprung from the innovative ideas of Sydney and Susan. Motivated by the desire to help her cancer ridden stepmother, Susan began researching products that were non-toxic and chemical free. Sydney, a cosmetologist, was also looking for such products to provide her clients with healthy hair care.
Together with their shared knowledge Organitude LLC was created.
I received a few products from Organitude to review and I LOVE them. Not only do they work with my difficult low-porosity hair but they also work on my sons hair.
Also, they have a sew in formula that works wonders for protective styling. I'm also in love with their Mango Butter. It provides amazing moisture and gave me a very defined twist out when my hair was free.
Let me tell you that I absolutely never do twists outs because they never turn out great but baby this time it was amazing!
So the lovely ladies at Organitude have decided to provide you all with a free item with any purchase.
That free item will be a 1oz bottle of "Pink Lemonade Finishing Spray For Valentines Day".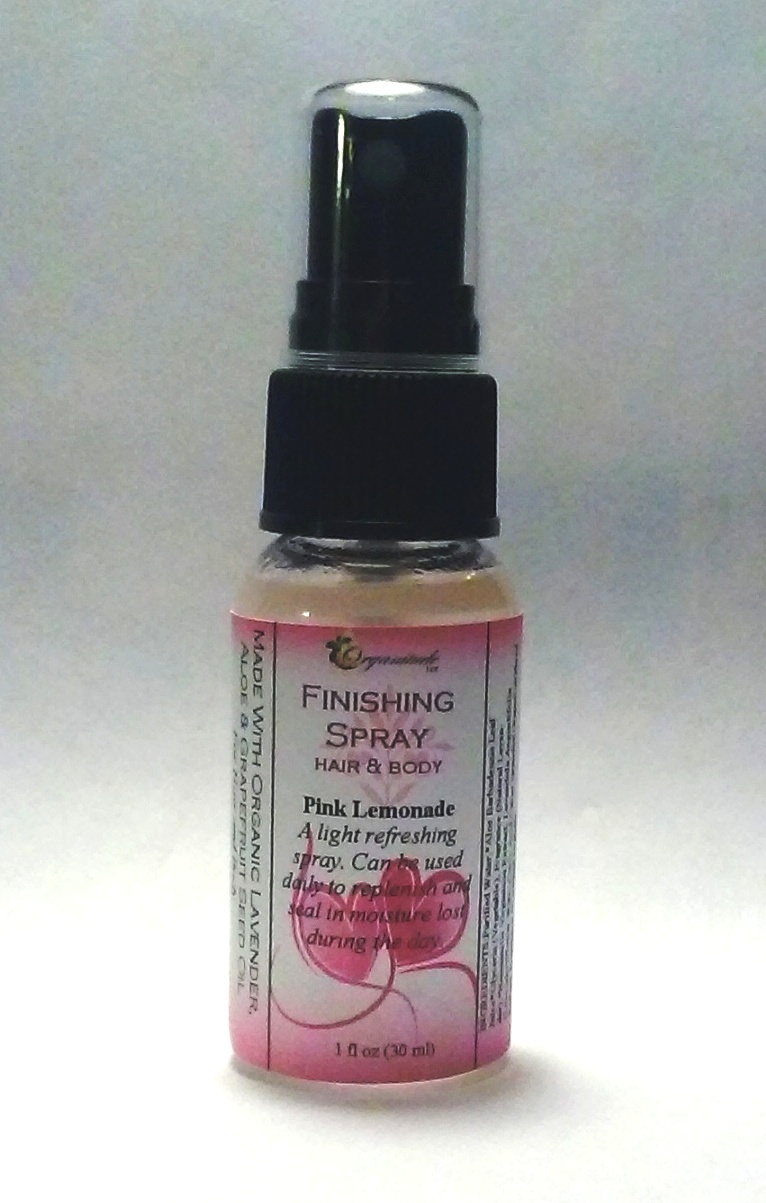 Also, once you purchase an item for any price you will also receive a 20% coupon code to use for a future purchase. Note: The 5 Sample is not included in the special.
All orders must be placed by February 14th.
Supplies are limited.
GIVEAWAY ALERT
In order to be entered in the giveaway please leave a comment about how you will be celebrating Valentine's Day.
Bonus: If you do purchase anything from Organitude please leave a review on their Etsy page stating you're here from The Life of a Leo and review your experience.
An official giveaway post will go up soon so don't worry about remembering everything.
Don't forget to Support a Sista.
Peace & Love ❤