Happy Monday all 🙂
I hope everyone is doing well.
I'm back with yet another HAUL…yeah I know.
Lately, I've been feeling Ulta a lot more than Sephora so I've been shopping there a lot more.
I have purchased a few more items and then I'm going on a NO-BUY until June 1st.
The main reason why is because I will be outside a lot more since it's starting to get warmer and my skin is starting to change to more oily than dry.
But anyway this is a collective Ulta Haul so let's begin.
My old ones are reaching that point of replacement so I picked up a few more. I actually like these sponges along with my beauty blender.
NYX Ombre Lip Duo – Cookies & Cream
I love everything about this lip duo concept. It makes things a lot easier when you are out of town or just out for a night of fun. This is super creamy and blends great. My only issue is that you have to be really light with the darker color because it will totally change the color of the lighter side.
I already own opal and LOVE it so I figured I would buy this because I know I don't need a full size of the Becca highlighter.
It includes:
Shimmering Skin Perfector Pressed in Moonstone
Shimmering Skin Perfector Pressed in Rose Gold
Shimmering Skin Perfector Pressed in Topaz
Mineral Blush in Wild Honey
Mineral Blush in Flowerchild
I really purchased this for the Rose Gold and Topaz shades. After swatching them I'm not sure how they will work with my chocolate skin during the summer.
Soap & Glory Products
I was introduced to Soap & Glory from my best friend (well atleast in my head lol) Jackie O from Youtube. She had reviewed them and I knew I just had to pick them up.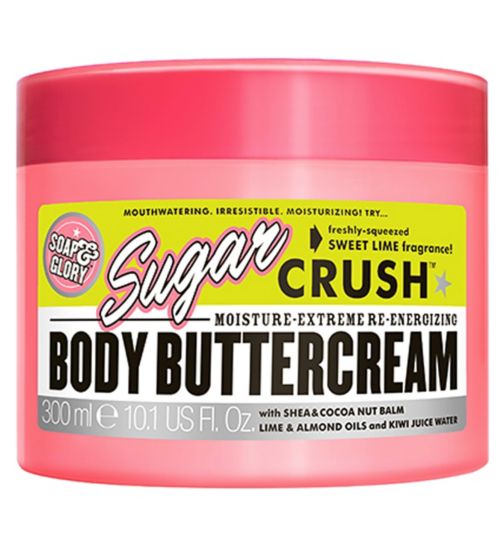 I love how light yet fragrant this buttercream is. Usually I shy away from heavy lotions/body butters for the summer but this is amazing. I really love the lime scent that is infused in this.
THIS IS AMAZING. It reminds me of a banana pancake drenched in honey. I love using this in conjunction with the body buttercream. It leaves a great scent.
Smoothing Star Body Buttercream
This is the only product I have used yet, although the ingredients sound amazing. I really like the almond and sweet vanilla scented items so I'm sure I will love this.
Ulta Matte Lip Cream – Tender
I've been on a peachy nude lip trend lately and this lip cream is the perfect nude color. I'm not able to wear it alone but I paired it with a brown lip liner and its perfect.
Ulta Nude Lipstick – Cappuccino 27
Of course another nude lipstick. However this one is a bit different because it has some shimmer to it.
That's it.
Peace and Love ❤