My fitness trackers are literally my best friends. Not only do they keep me accountable for remaining active but they allow me to keep my competitive edge with friends.
So I was excited when I received the Jawbone UP2 with my PopSugar Must Haves box in January because it would allow me to compare the two together.
Price: $100
Specs & Details:
Power & Battery
Battery life: Up to 10 days
Rechargeable Lithium-Ion Polymer, 38 mAh Battery
Charge time approximately 60 minutes via magnetic USB charging cable
UP2™ Dimensions & Weight
220mm x 11.5mm x 3.0-8.5mm
One size fits most, wrist sizes ranging 140mm–190mm
Weight: 25g
Review:
The Jawbone UP2 app is probably the best thing I enjoy about this fitness tracker outside of the fast charging and long battery life. The app is very interactive and creates unique messages depending on your daily steps and hours of sleep.
The activity tracking is very user friendly and I enjoyed tracking my activities. I also think it is waterproof but I never tested out that claim. I usually take it off when I take a shower.
I just wish it would track your heart rate but I do believe that the other UP3 & 4 models do track your heart rate. I also noticed that at times this tracker would be anywhere from 60 to 100 steps less than my FitBit tracker and that was really annoying. I'm not sure if it was the band not being tight enough on my wrist but that was another area where FitBit was more beneficial than the UP2.
I don't really enjoy the design of the band because if it isn't tight enough then it doesn't fully track your steps. Outside of the band, the sleekness of the Jawbone is great. It isn't as bulky as my FitBit Charge.
Overall, I think this is great fitness tracker but I don't enjoy it more than my FitBit.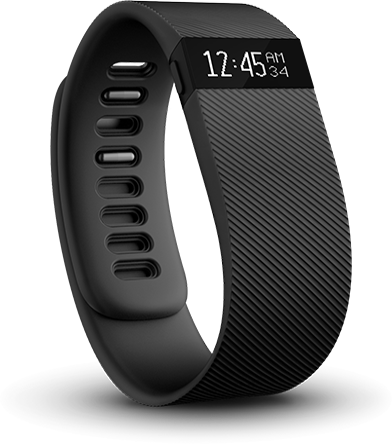 Price: $130
Specs & Details:
App:
Review:
There's only two things that I hate about my FitBit Charge…well actually 3.
First the battery dies so freaking fast and it takes forever to charge. I'm not sure why it doesn't work but I've read other reviews were users also complained about the battery life.
Lately, it's been taking FOREVER to sync. I usually have to turn off my bluetooth and then turn it back on to get it to sync.
Lastly, the app is just blah. After experiencing the JawBone UP app I just miss the lack of customization with the Fitbit App. Although, I do enjoy the competitions and the friends I've made from the app, I just wish it was a little more personalized.
Outside of those 3 things I really enjoy my Fitbit. I just wish it also tracked your HR especially since it costs $130. Sometimes the band can be  a concern but I think that's just me and my tiny wrists. I also love how my calls show up on my wrist. That's one major difference between this and the Jawbone it doesn't tell if someone is calling you.
Also, there customer service team is excellent. My old Fitbit Charge had started to come apart and they immediately replaced it for a new one. I love when companies provide excellent customer service. It keeps me loyal to their brand.
Overall, I enjoy my fitness trackers because they help to keep me on track and accountable on my fitness journey. I actually just purchased the new FitBit Alta and I'm excited to review that in a few months for you all.
Do you use any fitness trackers? If so which ones?
Peace and Love ❤