Happy Wednesday all 🙂
It's time for another PopSugar Must Haves unboxing.
This month's theme was around some of my favorite things.
Fitness
Relaxation
Health.
This month's box included a bunch of goodies that not only smelled divine but are amazing. I received:
Bluma Project – Capri Bracelets, Set of 2
These delicate bracelets are handcrafted by Guatemalan artisans. You'll love the calming combination of blue and gold hues, and won't want to take these off all season!
Suggested Retail: $44
KoCostar – Foot Therapy
Whether you're showing off tour feet in sandals or during a barefoot yoga session this wrap treatment will give you soft soles using natural, paraben-free botanical extracts.
I'm super excited to test out this product. My feet have been getting hammered lately from running and constantly working out.
Suggested Retail: $10
Spongelle – Spongology Body Buffer
Designed to cleanse, exfoliate, and massage, this body-wash-infused sponge lasts at least 20 washes – and because it is made with organic extracts and sulfate-free ingredients, you can enjoy moisturizing in the shower worry-free.
Suggested Retail: $20
Gaiam – Foldable Yoga Mat
Ultralightweight and compact, this foldable yoga mat is easy to transport in your favorite tote bag. Plus, its POPSUGAR-exclusive blue hue will help you reach your happy place before even beginning your yoga session.
One of my goals for 2k16 is to attend yoga sessions and now that I have a yoga mat I am one step closer to fulfilling this goal.
Suggested Retail: $24.98
Happy Spritz – Breathe Deeply
Made with peppermint and eucalyptus essential oils, this spray helps naturally invigorate and soothe you. Mist it over your face or breathe deeply while spritzing it on your yoga mat after an intense workout session.
Suggested Retail: $25
JimmyBar! – Peanut Butter Clutter Jimmybar! Clean Snack Bar
Perfect for a pre-workout energy boost, this gluten-free and dairy-free bar is made without artificial anything. Naturally sweet dates eliminate the need for added sugar, and peanut butter leads the saltiness you crave from a midday snack.
Suggested Retail: $2.49
Special Extras:
Each all-natural Hint Kick is infused with 60 mg of caffeine – the equivalent of a small cup of coffee, minus the coffee-breath. Lightly flavored with a hint of your favorite fruit flavors, this refreshing drink is your perfect pick-me-up.
Suggested Retail: $1.69
Half Hitch Goods – $10 Gift Card
Put this credit toward the purchase of a quality-crafted gift for yourself or someone you love.
Revlon – Volume + Length Magnified Mascara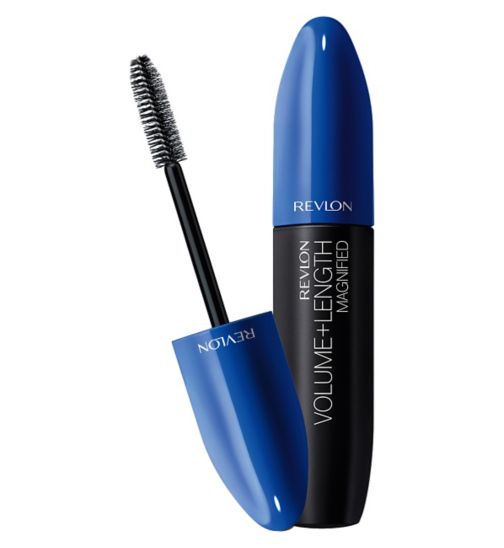 After using this megavoluminizing mascara formula, get ready to experience rich, intense lashes – if you're looking to amp up your eyes, this is the perfect pick!
Suggested Retail: $8.99
That's it. This box was everything. I can't wait to test out the products.
What were your favorites?
Peace and Love ❤