Happy November guys!
I've been one month in to my no buy and I'm very proud that I didn't buy anything.
Of course, after I contemplated continuing on this no buy journey the Sephora VIB sale will soon occur.
My goal is to buy a few items during the sale and then go back on a makeup product no buy.
The Sephora VIB Rogue Sale runs online and in-stores November 4th through 7th and members receive 20% off using the code 20ROUGE.
The VIB sale runs online and in-stores November 11th through November 14th, members receive 20% off using the code 20VIB.
A majority of the items I have in my cart are Christmas gifts and a few of the items will be for myself.
Here is what I currently have in my cart:
I actually had a bunch more stuff but I narrowed it down to a majority of skincare items and some holiday gifts.
Bobbi Brown Vitamin Enriched Face Base – $58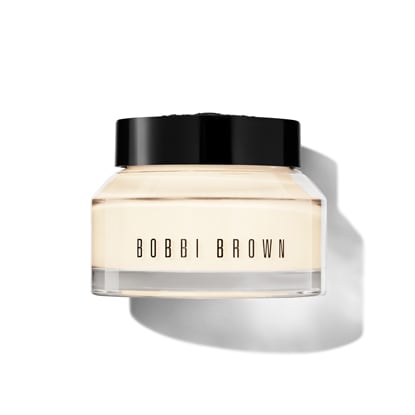 Source: Sephora
Product Claims:
A lightweight cream that sinks instantly into the skin to create a smooth base for a seamless makeup application.
Baby boo has my skin all out of whack so I'm looking to try out a few new skincare products. I've watched a few reviews about this product and I've heard nothing but good things. Essentially it's an overpriced primer but I plan on also using it as a moisturizer.
Sephora Favorites Perfume Sampler – $65
*Christmas Gift*
This will be a Christmas gift but the set includes 15 samples of some of our most sought-after women's perfumes. Choose your favorite, and then take the included scent certificate to any US Sephora store* to redeem for a full-size bottle of your favorite featured fragrance at no extra cost.
Pretty cool right?
Boscia Balanced to PORE-fection – $39
Another skin care item I'm dying to try. This set includes a moisturizer, makeup setting spray, a cleanser and a mask. Again I've heard nothing but good things about Boscia products and I figured this set would be the perfect way to test out a bunch of their products for a great price.
Laura Mercier Translucent Setting Powder, Travel Size – $23
I'm still on the fence about this product. I usually set my makeup with banana powder and that's really been working great for me. I still have some time to decide if I want to give this a shot or not.
Product Claims:
A silky, lightweight setting powder with sheer coverage for a natural-looking matte finish.
Buxom 6 Degrees Below Sexy Mini Full On Lip Polish Collection – $32
I already own a buxom lip gloss and I absolutely love it. Despite the lip plumping properties I really love the gloss. It's not super sticky and it has a slight tint to the shade.
Plus these mini shades are perfect for throwing in your bag and if you lose them then you won't feel so bad because it's not a lot of product.
That's it. I do have a few Sephora gift cards that I've been hoarding so I don't plan on spending more than 30 -40 of my own coint. Also, I'm still debating on a few of the items so I'm sure my cart will change multiple times before I actually place an order.
What things are you planning on getting?
If you are planning on buying, shop online w/ Ebates so you can get cash back for your Sephora Purchase.
Peace and Love ❤